ARC's brand identity speaks directly to who we are today as a company and is a reflection of what we represent to the travel industry.
For more than 30 years, ARC has been a trusted provider of settlement services for airlines, travel agencies and corporate travel departments, settling more than $97 billion in transactions annually. Because of this unique history, ARC has become a company truly built on high quality data, and ultimately, the single record of truth for data collection of airline ticket transactions.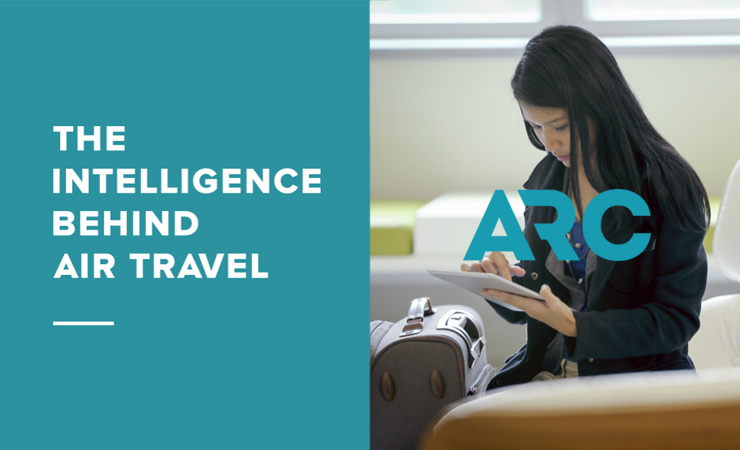 The company uses this unmatched insight to create data products and services that empower the industry. ARC's data solutions provide some of the industry's strongest products and services grounded in objective, comprehensive, actionable data. With a customer-centric approach to innovation, ARC yields products that solve key business problems and opens up new opportunities in an evolving market.
Many of these opportunities have arisen from ARC leveraging its unique position as a unifying leader in the travel industry. The company sponsors and leads numerous working groups about matters such as debit memos and credit card security, and these groups bring together segments of the travel industry that traditionally had not collaborated in person to find solutions to common issues.
"We are proud of our heritage and the transformations we've made in recent years as a provider of air travel intelligence. Our identity illustrates this and is a reminder to our employees, customers and industry colleagues that ARC is an approachable company that is ahead of the curve in an industry where airline ticketing data is so critical," Lauri Reishus, ARC's president and CEO.