The annual report uses ARC and OAG data to help travelers find the best air travel deals.
Expedia and ARC have once again partnered to deliver the 2024 Air Travel Hacks Report, a data-driven look at how travelers can save money booking air travel. The report, which features additional data from OAG, analyzes billions of data points to uncover the latest search, booking and airfare trends.
Book on Sunday. Travel on Thursday.
The 2024 report reveals new travel booking trends, but one trend has remained the same for over five years: The cheapest air travel tickets are purchased on Sunday. Travelers can typically save up to 13% when booking on Sunday compared to Friday, which is usually the most expensive day to book.
The trend of Sunday being the cheapest day to book air travel was true across domestic and international bookings for both economy and business tickets.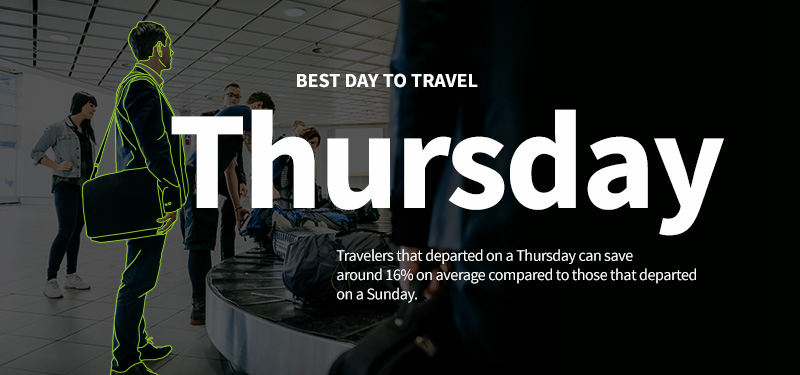 The best day to travel has changed year over year, with Thursday as the cheapest day to travel, according to the 2024 report. Wednesday and Friday were the cheapest travel days in 2023 and 2022, respectively.
Know the difference in booking domestic travel vs. international travel.
When booking domestic travel, a great strategy is to book it around 28 days out. Travelers who did this saved an average of 24% compared to those who booked further out from or closer to the day of travel.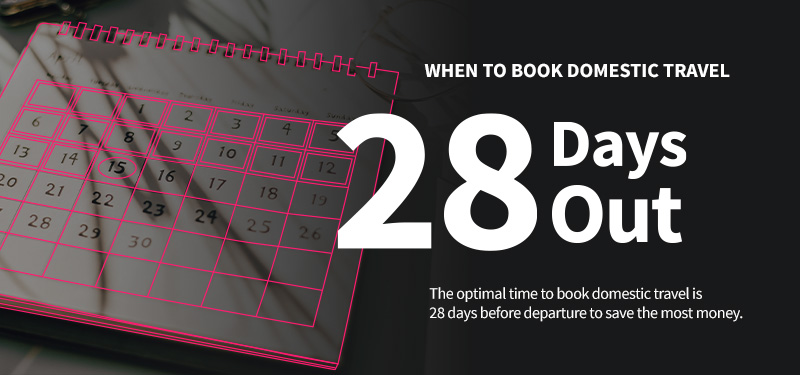 For international travel, the best deals can be found booking around 60 days ahead. Those who booked around this time saved around 10% compared to those who booked further out. Travelers should also be mindful of not booking further than four months out. Airfare prices typically peak at four months or further out.
For travelers hoping to avoid delays or cancellations, the data says to purchase air travel that departs before 3 p.m. On average, flights that depart before 3 p.m. are less likely to be canceled than those departing later in the day.
View these insights and more, including how airfare has changed and trending destinations, in the full 2024 Air Travel Hack Report on the Expedia website.